Projection / Screen size calculator
Resolution (Native)
XGA 1024x768
Light Source Life (Est.)
15000
The Optoma X318STe is a very bright, short throw projector which is ideal for the classroom or meeting room. At 3700 lumens, it is bright enough to display a clear image even in a very light room. Keep the lights on whilst teaching or running a sales pitch, and you won't have to worry about the audi... Read more
Save on the web price or need advice?
The Optoma X318STe is a very bright, short throw projector which is ideal for the classroom or meeting room. At 3700 lumens, it is bright enough to display a clear image even in a very light room. Keep the lights on whilst teaching or running a sales pitch, and you won't have to worry about the audience seeing the image. The XGA resolution is suitable for PowerPoint, images and short video clips. If you are showing movies or long videos then it is best to go for WXGA resolution as this is widescreen.
Just Projectors review of the Optoma X318STe
You won't have to worry about stretching your pixels. However, when presenting the XGA resolution will still give you a sharp image. This along with a 22,000:1 contrast ratio will ensure that content will be delivered with impressive clarity. The built in 10W speaker is a nice touch, and in most small to medium sized rooms would cope well by itself and wouldn't require an additional audio to be installed. OK the sound quality isn't brilliant but as a compliment to a presentation or a short video clip then it will be more than sufficient. The range of inputs is impressive, with 2 x VGA, 2 x HDMI as well as various audio inputs and outputs you will be able to connect any modern laptop or PC. This is great if you have different people bringing their laptops to the meeting room table, as you know they'll always be able to connect easily.
The X318STe has some good ECO features which will allow you to preserve the lamp life and lower the power consumption. The Eco AV mute button will take the power down by 70% which could be useful during school lunch breaks or breaks between meetings where you don't necessarily want to turn the projector off. Another strong point of the X318STe is its ability to display a very large image, something which not a lot of short throws can do. This public sector projector comes with a 3 year projector and lamp warranty. For more information please check out the PDF link on the left hand side.
What Optoma say about the X318STe
Project bright vibrant presentations effortlessly any time of day. Designed for small meeting rooms and classrooms, this short throw projector boasts amazing colour, long lamp life and energy-saving features to provide a lower overall cost of ownership.
Multiple inputs, USB power and a built-in speaker provide an easy set-up - perfect for connecting to laptop, PC or Blu-ray player for clear projected images with sound. You can even connect a HDMI dongle such as the Optoma HDCast Pro for wireless presentations.
For ultimate control, the projector comes with RJ45, allowing you to monitor and control your network in multiple rooms.
With a short throw lens, you can project an impressive 100" image from just over a metre away. This allows you to place the projector closer to the wall, reducing shadows so you can present with ease.
Give powerful presentations and educational lessons with stunning colours. Optoma projectors provide reliable colour performance suitable for any content and environment. From accurate sRGB colours for lifelike images to vibrant punchy presentations. We have a display mode to specific meet your needs. Perfect for a range of graphic and video presentations.
Add more depth to your image with a high contrast projector. Compared to competing technology, Optoma DLP projectors provide you with brighter whites and ultra-rich blacks, images come alive and text appears crisp and clear - ideal for business and education applications.
Optoma projectors can display true 3D content from almost any 3D source, including 3D Blu-ray players, 3D broadcasting and the latest generation games consoles.
Featuring a wide range of options you can control and monitor the projector remotely.
• RS232 Optoma projector's come with an extensive set of RS232 commands making it simple and easy to manage using any control system.
• AMX Compatibility Dynamic discovery protocol is incorporated into the projector allowing for easy installation with AMX control systems.
• LAN Control Using the compatible RoomView® software you can power on/off, monitor, manage and control up to 250 projectors at the same time from any computer. • Schedule the projectors to power on/off. • Control and alter the projector settings using the simple web browser. • Emergency text broadcast capabilities for urgent or important announcements. • Automatically receive email updates for lamp maintenance.
Eco+ technology brings together high contrast, improved lamp life and energy saving features that are easy to use while reducing power consumption.
Using the specially designed lamp modes, you can reduce the power consumption by up to 70%. Each mode also has a positive effect on the lamp life, while lowering the total cost of ownership and reducing maintenance.
Quick resume
This feature allows the projector to be instantly powered on again, if it is accidentally switched off.
Eco AV mute
Stay in control of your presentation with Eco AV mute. Direct your audience's attention away from the screen by blanking the image when no longer needed. This also reduces the power consumption by up to 70%, further prolonging the life of your lamp.
Direct power on
The projector will start up instantly when power is supplied to the unit. This eliminates the need to manually turn on the projector via the remote control or the keypad, ideal for use in rooms with a "master" power switch.
Direct power off
Power off your projector immediately or directly at the mains. This means you don't have to wait for the projector to cool down before turning it off.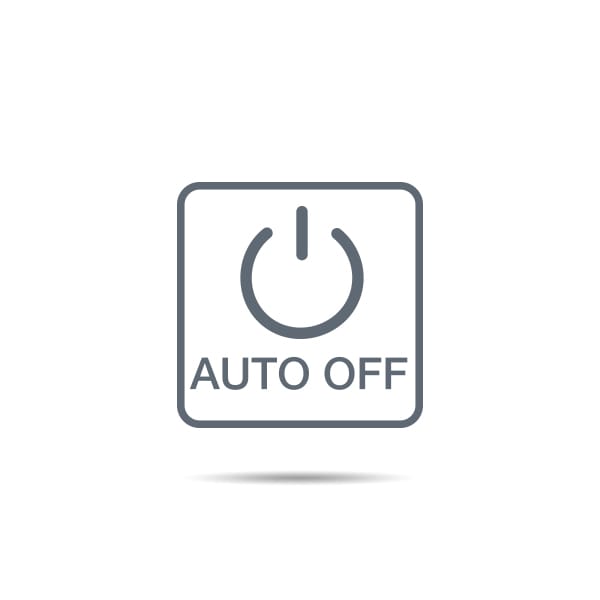 Auto power off
There may be instances when the projector is left running when not in use. To help save energy, the "auto power off" feature automatically turns off the projector after a set period of time if it is not being used
24/7 operation
Optoma projectors have been designed to operate 24 hours a day in standard orientation. Perfect for applications where prolonged periods of use is required. Subject to 24 hour terms and conditions.
More Information
Item
E1P1A27WE1Z1
Weight (kg)
3.000000
EAN
5055387661615
Additional Price Box Text
Paypal now accepted in the checkout
Technology
DLP
HDMI Inputs
2
Contrast
22000
Lumens
3700
Throw Ratio
0.617
Resolution (Native)
XGA 1024x768
Light Source
Lamp
Light Source Life (Est.)
15000
Short Description

2 x HDMI

2 x VGA

Eco features

XGA resolution

Short Throw
Delivery Charges
Delivery Rates to mainland UK - (excluding large screens and Touch Screens
Delivery is to ground floor, if you have special delivery instructions you must contact us to ensure that we can have the best chance of success in delivering the item. We required items to be signed for.
Working Delivery dates are Monday to Friday unless Saturday delivery is selected.
7-10 working days delivery is free of charge 
2-3 Days £8 + VAT
Next Day £12 + VAT - if ordered before cut off
SaturdayAnytime or Working Day Pre-Noon £35 + VAT - Be careful choosing this option, it has the highest incidence of failure with all couriers.
Delivery cut off is 4pm on most items - earlier time exceptions are large items, high value items, items requiring a pallet (i.e bulk orders). If you order after 4pm then the order is processed the next day, that means if you ordered Tuesday at 8pm at night, the next day delivery option is Thursday as the order is processed on the Wednesday.
Delivery Rates to non-mainland UK + Eire - (excluding large screens and Touch Screens)
Non Mainland and the Highlands and Islands- this includes the Isle of Wight, any thing that goes over water that does not have road access. These rates are determined by couriers based on postcode. If there are multiple items then we may need to quote you for delivery.
2-3 Days £45 + VAT
Large Screens 3m+ wide & Touch Screen
By Quotation - they might not be able to be next day as specialised couriers are often required.
Returns
Faulty Items
Goods Reported Faulty Within 28 Days of Receipt.
If you have a faulty item and are reporting the fault within 28 days of receipt (please note that for business customers, this is 14 days). When the goods are returned to us complete, we'll issue a full refund to you via your original payment method.We will try and ensure that there is a fault, that often requires is running diagnostics or getting the manufacturer to speak to you directly to determine whether there is a genuine fault rather than just a set up error. 
Goods Damaged in Transit.
If your goods were damaged in transit it must be reported to us within 3 days. If goods are visibly damaged on receipt the delivery note must be marked accordingly. Once the damaged goods have been collected and received back into our warehouse, we'll issue a refund via your original payment method. We will require pictures of the damage.
Consumers - If You Have Changed Your Mind – this is for personal use not business or organisations
If you are a private consumer and have changed your mind as long as the goods have not been in your possession for over 14 days, and the item can be sold again as new, then you are entitled to return the goods to us. If the item you are returning is a Projector, the lamp hours used must not have exceeded 3 hours otherwise a restocking fee will be applied. The cost of returning items is the responsibility of the customer. As new means in original packaging with complete accessory packs and manuals. If any item is marked/damaged, including the packing, there may be a restocking fee. Please contact us directly before sending any goods back to obtain an RMA number without this there may be a delay in dealing with your return. If you purchased for a company, or an organisation you are not deemed a Consumer by law.
About Just Projectors
We provide advice on the phone listening to your requirements we are able to help you get the right one as we have trained staff . We have a network of installers to cover your area. On higher end models we can arrange a loan or demo. We think most people should buy HD resolution , they are so affordable now and you wouldn't buy a 5 year old laptop so why buy SVGA which is over 20 years old. Yes XGA & WXGA are ideal for simple presentations and education use but we have all been use to decent home TV's or high resolution phones or tables so why put a huge image on the wall/screen which is inferior. There are some great brands out there BenQ, Infocus, Epson and less known ones like EIKI or Vivitek. Yes you can buy the wrong one, this is why we still offer advice rather than just an add to cart website. We have a price promise, we see the models, we often put one against another and see which one is best. We only buy UK stock,which has higher warranty standards to ensure you get real value for money. We don't sell the cheap brands as the lumens isn't verified. Look at our name it tells you that we are committed to this product and we have a great reputation in the market place for price and customer service. We supply the UK but also in Ireland, we offer a 1-3 day service to Ireland.